Programs
Food - Clothing - Health & Wellness
Food
Distributions of food are made each week on Monday and Wednesday from 9:00 am to Noon and 4:00 to 7:00 pm. Emergency distributions can also be made upon contacting the Director.
Distribution Schedule
: Monday :
9:00 am-Noon and 4:00-7:00 pm
: Wednesday :
9:00 am-Noon and 4:00-7:00 pm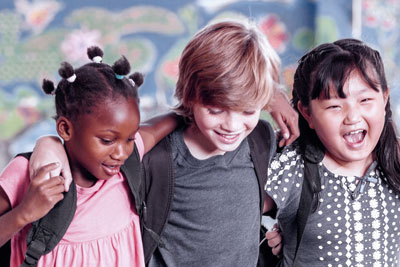 The Kid's Bag Pantry Program is held each week during the summer months and once monthly at the end of each month during the school year. Each child up to the age of 18 receives a bag of food for the week.
Senior Brown Bags are distributed on the first Tuesday of each month from 10:30 am to 1:00 pm.
Community Care Kitchen is open for meals on the 1st, 2nd, and 4th Tuesday of each month from 4:30 to 6:00 pm. All are welcome to come and enjoy a meal.
If you are in need of Gluten-Free foods, you will need a letter from your doctor's office stating the need for Gluten-Free foods. Also, a current MassHealth card, SNAP (Food Stamp) card, fuel assistance letter, WIC Card, or proof of any SSI or SSDI that you receive.
The Mobile Food Truck Program is held at Millside Park, 2 Ferry Street, on the 1st and 3rd Thursday each month from 1:00 to 2:00 pm.
Clothing
The Clothing Closet is filled with gently used clothes, bedding, and small household items. All sizes of clothing for children and adults are available. A donation of $3.00 per bag is asked.
Health & Wellness
Tae Kwon Do classes are available on Monday and Thursday evenings from 6:00 to 8:00 pm. Students must be 8 years old to begin classes. Anyone interested in this class is welcome to come and meet with the instructor before class begins.
TOPS (Take off Pounds Sensibly) meets on Wednesday evenings from 6:00 to 8:00 pm. For more information call Dolores at 413 203-1457
SNAP (Food Stamp), SHINE (Senior health Insurance), and MassHealth applications are done at the Community Center for those in need of assistance.
Alcoholic Anonymous Groups meet on Monday night at 6:00 pm (Women only) Tuesday night at 7:30 pm (Men only), with mixed groups on Friday, Saturday, and Sunday at 7:00 pm.